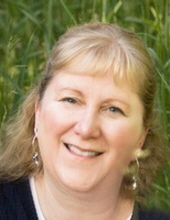 Obituary for Karen Sue Fowell
Karen Sue Fowell, age 60, of Richland Center, passed away peacefully in her sleep, and surrounded by family, on Tuesday, March 20th, following her fifth battle with cancer. Karen was born on August 21, 1957 to Nancy (Knause) and F. Paul Fowell, in Richland Center, Wisconsin. Karen had a joyful childhood, growing up with two younger siblings, Matthew Lawrence and Sarah Fowell. She was fortunate to live in close proximity to both sets of grandparents, aunts, uncles, and, and several cousins. These formative years would be the setting for stories that she continued to tell throughout her life with great detail and enthusiasm.


After graduating from Richland Center High School in 1975, Karen attended Cottey College in Missouri for one year, before transferring back home to attend UW-Madison. She graduated from UW Madison in 1979 with a Bachelor's Degree in psychology, and was proud to be a member of the Phi Betta Kappa. She then continued her education at the University of Wisconsin Law School. She graduated with her Doctor of Law degree in 1982. Karen was incredibly proud to follow in her father's footsteps and become a fourth generation attorney. She worked in Dodgeville, Wisconsin, for a few years before joining her father and his partner in law firm back in her hometown of Richland Center. Shortly after her father's death, in 1991, she opened her own law firm. Her law practice, and clients, brought her much joy and purpose, and she continued working up until one month prior to her death.


In 1986, Karen married Gale Spangler, also of Richland Center. Together, the couple had six children. Karen's greatest joy in life was raising her children. She was an exceptional mom and placed her children before everything else. She enjoyed reading with her children—especially the Little House on the Prairie books and the Harry Potter series. In speaking about death, she has been known to cite the J. K. Rowling quote, "after all, to the well-organized mind, death is but the next great adventure." She encouraged her children to pursue their interests and taught them to value education. Karen's heart knew no bounds, she never turned away friends for a sleepover; she ensured that sports fees were paid for families who could not afford them; and she would often drive other students to and from extra-curricular activities.


Amidst the beautiful chaos of raising six children, Karen also found time to stay active in her community. She served on the local city council and the UW-Richland Campus Review Board. She spent time as the Richland County Family Court Commissioner, as well as the Richland Center City Attorney. And she was always one of the first parents to volunteer as a chaperone or assistant at the local elementary schools


Karen and Gale parted ways in 2003. In 2005, she married her true love, James "Jim" Lane, of Blue River, Wisconsin. The couple enjoyed each other's company very much and enjoyed taking trips together. Some of their favorites were the Black Hills of South Dakota, Door County Wisconsin, and their most recent trip to Alaska, where Karen faced her biggest fear head on: grizzly bears.


Karen faced cancer five times—the first when she was only 29 years old. At age 34, she had a cancer reoccurrence and her oncologist estimated that she had only six months to live. She had four young children at the time, and fought her cancer diagnosis with incredible strength and determination. She regained remission for 24 years, before finding out that she had developed another reoccurrence, and another, and another. Throughout her entire life, Karen remained unabashedly optimistic. Her positive outlook and advice inspired her family, her caregivers, and other individuals who found themselves facing cancer. Jim was a wonderful asset to Karen during her cancer reoccurrence, and he was by her side at every appointment, treatment, and surgery. She mentioned many times how fortunate she was to have such a doting husband.


Karen was called home, while at the Richland Hospital, on Tuesday, March 20th, surrounded by family. She is survived by her husband, James Lane, her siblings, Matthew Lawrence (Chris Brandon) and Sarah Fowell, her children, Allison Ewing, Taylor (Jaycee) Spangler, Neal Spangler, Nathan (Elizabeth) Spangler, and Abigail Spangler, as well as three grandchildren, Ayden and Austin Ewing, and Nellie Spangler. She was proceeded in death by her parents Nancy Fowell and F. Paul Fowell and her son, Lyle Spangler.


The family wishes to thank her clients, her many friends and Facebook supporters, the staff at UW Cancer Carbonne Center, The Richland Hospital, The Richland Medical Center, and Agrace Hospice, for their exceptional care of Karen during her illness.


Family and friends may gather on Sunday, April 15, 2018 from 11:00 A.M. until 1:00 P.M. at The Stafford Funeral Home in Richland Center where special memories will be shared at 1:00 P.M. All are then invited to The White House Banquet Hall for a bite to eat and to continue sharing memories of Karen. In lieu of flowers, memorials to be used for Abigail's education would be greatly appreciated.
Previous Events
Visitation
Stafford Funeral Home
1235 Hwy 14 West
Richland Center, Wisconsin 53581
Special memories will be shared at 1:00 p.m., with a luncheon to follow at the White House Banquet Hall.