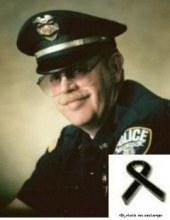 Obituary for James A. Bloomer
James A. Bloomer age 72, of Spring Green passed away unexpectedly on March 4, 2018 at St. Mary's Hospital in Madison, Wisconsin. James was a great father, brother, grandfather, uncle, mentor, and hero. He was always there for us; if we ever needed something we knew we could call him to help us through the hard times. James had a heart of gold, and a great sense of humor, he particularly loved making jokes about Stacy's curly hair and freckles, and giving his little sister Betty a hard time. He loved his fiancé Joyce Cook very dearly. James and Joyce were very happy in their new home. They were so in love, and Joyce will love and miss him always.
Spending time with his family was very important to James. He was able to take his grandson on road trips in his truck across the United States. James nieces and nephews always had a special place in his heart. His children where is world, he was so proud of both of them and he loved them dearly. James would be sure to call and check up on his family, even to talk about the weather, and occasionally give advice. James's nephew Rob holds dear the proud memories he had as a young boy. Some of Rob's memories are hearing James's voice over the police scanner, watching him pull up to the house in the police car, and drive around town, or going to his school to give presentations. Knowing that he was protecting the people of Spring Green, with the same care and compassion as protecting his own family was very comforting. James was sometimes the only police officer on the force. Years later he became a scout leader, teaching us life skills that we still use today. When a friend's life was saved, James put together a special presentation of heroism, with the scouts and the family. We could count on James for life advice, jokes, and could confide in him with our struggles and achievements. We will deeply miss our talks, his hearty laughter and just hearing the sound of his voice. May you fly with the eagles, and continue to protect us, from Heaven above. Jim is survived by the love of his life, Joyce Cook, daughter Danielle (Dan) Tracey, son Jim (Julie) Bloomer; grandchildren Corey, Ashley, Amber, Cassie, Kaylee; sister Betty (Bob) Lawver; nephew Rob (Becky) Fredrick; niece Christine Fredrick; great nieces and nephews, Stacy, Matt, Josh and Ashley; and great-great nieces and nephews. A Memorial Service will be held on Saturday March 17, 2018 at 12:00 P.M. at Lone Rock Community Congregational Church. Rev. Craig Peach will officiate. Military rites will be conducted by the Spring Green American Legion Post #253.Visitation will be held on Saturday at the Church from 11:00 A.M. until the time of service. In lieu of flowers memorials may be made. Online condolences available at www.staffordfuneralhomes.com. The Richardson-Stafford Funeral Home is assisting the family with the arrangements.